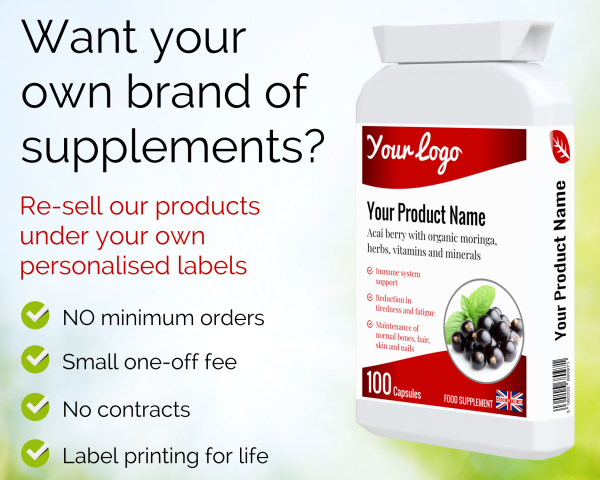 Specialist Supplements, a wholesale supplier and drop shipper of private label food supplements, just announced the launch of its custom labeling and e-commerce website services.
More details can be found at https://www.dropshipwebhosting.co.uk
The latest launch aims to provide clients with custom branding and online sales services by allowing clients to put their own label and brand on existing, market-ready products and sell them on their own custom-made websites.
The new private label services were developed to help clients stand out from the competition by presenting a professional image to their customers with a recognizable brand, label, and logo. Having a custom-made label enables clients to use design and marketing techniques to target a specific customer base and build brand recognition.
The clients can choose from a variety of available template designs and customize the chosen design with their own logo, color scheme, product names, and contact information. Or the client can provide their own artwork in the specified dimensions. It is also possible to choose the language in which the labels will be printed.
The company also offers ready-to-trade website services, which enable clients to sell their products online on customized websites with pre-loaded product images, descriptions, and branding.
The newly announced launch is in line with the company's long-standing commitment to providing high-quality food supplements, herbal formulas, organic health foods, practitioner supplies, vitamins, and minerals.
Based in Rhayader, Powys, Wales, UK, Specialist Supplements was founded in 1995. Over the decades, the company has built a reputation as a reliable and professional wholesale supplier and drop shipper of a wide range of private label food supplements.
A satisfied client said: "Setting up my own business was so quick and easy. The staff and Dani in particular were all excellent in supporting me throughout the whole process from the start to the end. This company is great at what they do. Thank you."
Interested parties can find more information by visiting the above-mentioned website.