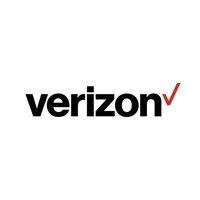 Mobvitel in Beaverton, OR, has launched an expanded product range to meet demand in the local area. They are a highly regarded wireless retailer offering phones, tablets, mobile broadband, and accessories.
More information can be found at: https://mobvitel.com/stores/14619-sw-teal-blvd
The newly expanded product range includes the latest phones and devices from major brands like Samsung and Motorola. Customers are encouraged to get in touch for the latest products backed by high quality customer service.
Mobvitel's mission is to provide the highest levels of customer service and experience. They are proud to be a Verizon Authorized Retailer and are focused on growing as a team, connecting with communities and embracing challenges.
As part of their commitment to ensuring the highest levels of service, they do everything they can to make sure the customer gets the questions they have answered.
The specialist team are experts in cellular phones and programs. Mobvitel in Beaverton, OR knows all of the phones Verizon carries, as well as all of the plans they have to offer to current and new customers.
They also offer efficiency in their response to all customer concerns and issues. They have the skills and experience to address any area quickly and efficiently.
Mobvitel in Beaverton, OR explains that their services are grounded in integrity, accuracy, courage and curiosity. They take full responsibility and provide services with honesty and sincerity. Alongside this, they strive to understand all their customers' requirements and provide accurate information.
Additional information is provided at: http://g.page/BeavertonMobvitelVerizon
The Beaverton store is open every day of the week, from 10:00 AM to 6:00 PM, with a 5:00 PM closing time on Sundays. They stock all the latest products and their newly expanded range includes the Google Pixel 4 and LG Thinq. Customers can also get the Motorola Moto Z4, Samsung A20, Samsung Galaxy Note10, and a variety of other options.
A spokesperson for the company states: "Mobvitel is a leading premium wireless retailer. To us, you are more than just a customer. We value your patronage. We believe what sets us apart is our personalized services and community involvement."
Full details of their expanded product range can be found on the URL above. Interested parties can find out more at: https://www.google.com/maps/d/u/0/embed?mid=1tRijKIEBSYds7KHxdwBd8EA7zblnzkwE